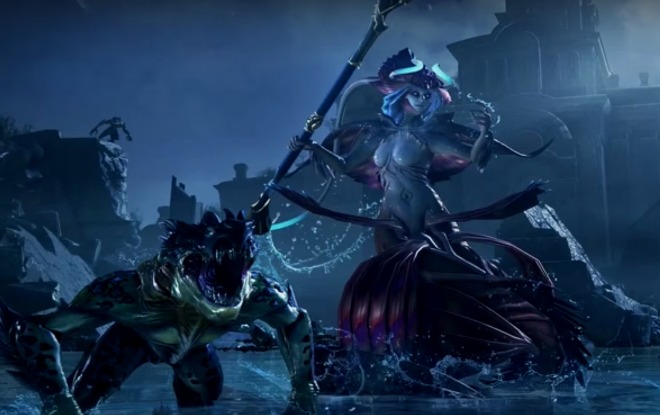 1. Skyforge Tips and Tricks: Updated
Lethality Gaming's forum with updating Skyforge tips and tricks.
2. Yokai's Newbie Guide to Skyforge: Important Do's and Don'ts
Why you should NOT do a bunch of things, and why you should prioritize strength/valor/luck/accuracy/stamina above all other stats and should avoid might as much as possible.
3. 24 Skyforge Tips and Tricks: Excessum Gaming Community
Prestige, proficiency, enemy types and prioritization, Melee versus Ranged, as well as linked to a Skyforge premium guide, intro guide, talents, abilities and symbols guide, stats guide, guide to item upgrades, mounts and travel in Skyforge.
4. Skyforge Beginner's Guide: How To Level Faster
Choose your class carefully, complete missions as a group, learn to recognize enemies and dismantling gear and upgrading.
5. Skyforge FAQ for the New and Confused Player
What does it mean that there's a "cap", and what happens when you hit it?
How do you get new costumes?
Can you go back to a region for Sparks after you've cleared in the first time?
When do you unlock the upper tier of the Ascension Atlas?
How do you unlock new classes?
Do you get a starter weapon when you unlock and play a new class?
Do your equipment boosters carry when you change your class?
Can players of vastly different Prestige party and adventure together?
What is the charge bar above my dash charges?
Are Squad adventures labeled 'Impossible' really impossible?
What do the X2 and X3 next to some areas mean?
Is it possible to unlock a new class in the first week?
When do you start to get followers?
How do you change your abilities and mount?
How do you bring up the emote menu?
6. Skyforge PVE Slayer Guide (Build, Tips & Strategies)
Skyforge tips on abilities on shadow cloaking, complete cloaking, swinging chains, blood harvest, flight of the shadow, shadow, bait, twilight shackles, aegis of night, smoke grenade, shadowland, sneak attack, killing proficiency backstab, talents of cutthroat fervor, jagged blades, deadly accuracy, thirst for vengeance, chain reaction, surprise effect, major hatred, choking smoke, blooded marks, shadow blessing, pain spot expert, stigma, chain murders, biting whips, tight shackles, fresh scars, veiled transition, thony shadow, abduction, and symbols of maximum recoil, ultimate strength, lacerated wound, under cover of darkness, and rotation tips on melee, ranged, boss under 50%, dexterity, lurking attack, surprise effect, sneak attack, and much more including builds, damage tips, etc.
7. Skyforge – Prestige Gaining and Class Skill Tips

Class sparks tips, including what it means to obtain more class sparks, mastering class sparks, attaining class perks, and more about symbols, evolution sparks, talents, talent slots, secondary damage stats like luck, strength, valor and spirit, leveling templates, chapels, enlightened acolytes and more.
Not much here right now, but we put the forums so that you could periodically check them for updates. Or, if you're an experienced player, add your own contribution to the Skyforge tips starved web presence. If people need to go to Quora to ask whether there are any Skyforge tips on the Internet, then maybe a bit of giving rather than getting is in line. Add your contribution here! For newbies, there are better places to start.
9. New Player Tips for Skyforge
A few bullet points by forum user Mange on how to use Argents (gems), sparks and more.
10. Skyforge: How to Unlock New Classes in the Ascension Atlas
Includes a guide on how to unlock more classes in Skyforge's ascension atlas.
BONUS: 10 Skyforge Tips for Newbies
Addiktz' summary of Fevir's "Skyforge: 10 Tips & Tricks to Get You Started" – a great starting point for Skyforge newbies to gain their first handle of the game. Includes the main points of the video plotted out, and the video itself is below.