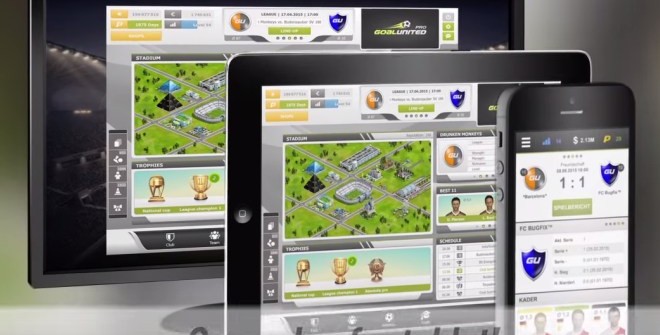 Goal United takes football management browser games to a whole new level. The playability and engagement makes Goal United up there with even the best football management PC or console games.
Goal United Features:
Worldwide Multiplay! Compete with hundreds of thousands of international managers.
It's Free! Play friendly matches, cup and league matches every week for free.
More action! More matches, new strategies with trading cards and exciting play-offs deciding relegation and promotion.
Own stadium complex. Increase your income and promote your players by building your own stadium complex.
"Kicking" eye candy! Innovative graphics create a complex gaming experience and simple usability.
Your cups, your leagues! Compete with friends and collegues in your own events.
Goal United Trailer