Genre: Life Simulation
Developer: GoodGame Studios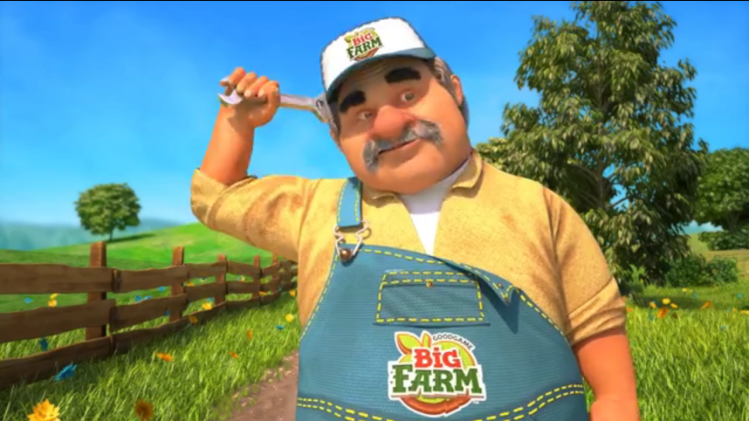 Uncle George has left you his farm, but unfortunately it's in pretty bad shape. Using business skills and the help of your neighbors, family and friends you can turn the overgrown barnyard into a beautiful and prosperous farm again!
Goodgame's Big Farm has you taking over for Uncle George after he's left his farm "in pretty bad shape." You'll need to plant crops, raise livestock, and get a little help from your neighbors to get the farm back in shape!
You begin with a few basic crops. As you advance, you unlock more complex crops, both in terms of labor and finance. You build mills for crop processing and thereby generate more profit. You need to hire workers, providing them all the necessary conditions so that they can live and work on your farm.
Specific job descriptions also come to you, like growing X amount of corn, which earns you greater rewards. As you can see, with Big Farm, you take a farm, and you make it big!
See our post » 10 Big Farm Tips to Save You Time, Increase Your Gold, and Up Your Big Farm Happiness
Genre: Life Simulation
Developer: GoodGame Studios