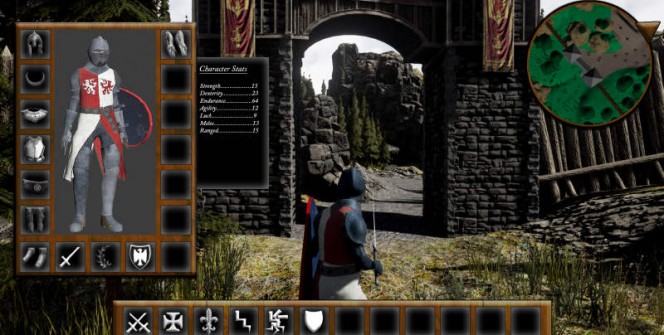 With so many top class Medieval RPG game titles out recently, Addiktz put together this top 7 Medieval RPG games list, organized in no particular order, to help you choose what Dark Age world you'll enter next…
Total War Attila
Total War Attila boasts a more scrutinized and upgraded experience of Rome 2. Its main strength is its historical and environmental story, which brings about the clashes of the factions. It's also fun to burn stuff.
Reign of Kings
Reign of Kings has you trying to become king in grim medieval times. It's main strength is its wide ranging combat system, where you can delimb, decapitate and display your nifty swordplay.
Medieval Engineers
Medieval Engineers is one of the most unique medieval games around. Create your own medieval world and take responsibility for what you build and destroy through managing medieval technology, equipment, materials, construction, maintenance, landscaping and mining.
Pillars of Eternity
Pillars of Eternity is a textbook, first-class, medieval RPG, immense in size and with top-notch game design. Its gameplay and combat is balanced, fast-paced and challenges your tactical thinking.
Darkest Dungeon
Darkest Dungeon is a gothic, Lovecraftian RPG on the psychological stresses of adventuring. It's strengths are its murky cartoonish artwork, theme and deep tactics involved in combat.
The Witcher 3: Wild Hunt
The Witcher 3: Wild Hunt is jam packed with stimulating quests, a deeply engaging narrative, and alluring scenery and characters. It comprehensively covers all the areas you'll look for in an RPG, and is well worth the time investment you'll need to progress.
Game of Thrones: A Telltale Game Series
Expected to grow over the years like the Game of Throne HBO show, Game of Thrones: A Telltale Game Series will keep Game of Throners embraced for hours in its enticing interactive story format.