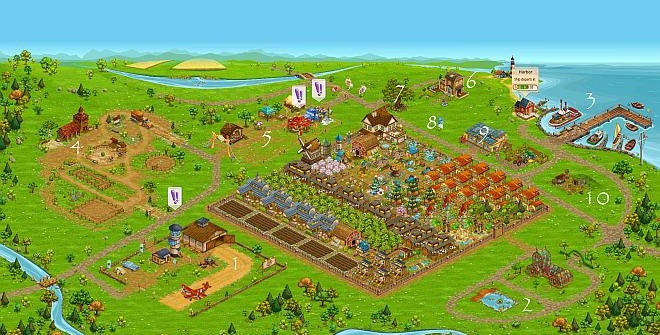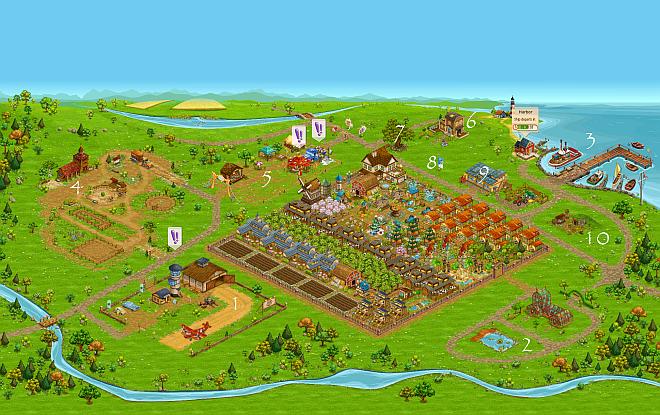 Searching for tips and tricks on Goodgame's Big Farm? If you've been around the web on this topic, you wouldn't have found too much. However, there is one blogger, Larino, who has put in a lot of time over the years to documenting tips and tricks from his own experience of Big Farm. On a simple WordPress.com blog, it can be hard to find exactly the kind of tip you might be after quickly, so here we've helped group much of Larino's tips in more easy-to-understand headings for you to quickly reference and jump to. Enjoy…
1. Confused by Big Farm's Silo Event? Here's How to Master It
Master one of Big Farm's most confusing events. How does the silo event work? What box do you need to fill? How much time do you have when you run the silo event? Why does the silo event's time change all the time? Read Full Tip »
2. The Secret Easter Eggs that Big Farm Developers Have Hidden
Here's a guide for how you can find the hidden Easter eggs (i.e. little interactive jokes) in Big Farm. There's one on the main farm, and two on the candy farm. Have you found any more of them? Read Full Tip »
3. How to Maximize Your Rewards from the County Fair
Prepare to get all the possible rewards from the county fair. Here's what you need to know about finding flyers and candies at the county fair, and what kinds of rewards await you according to the amounts you find. Also, some tips in relation to Big Farm account usage you could apply to help you out further. Read Full Tip »
4. The Greta Greensmith Decoration Guide
For all you Big Farmers who've reached level 50 and said hello to Greta Greensmith the decorator, here's a guide for how you can work with her to upgrade and disassemble decorations on your farm. Gain the most happiness out of your farm by decorating with the help of this guide. Read Full Tip »
5. Make the Most Out of Easter Time on Big Farm!
Gain the most happiness out of Easter time on Big Farm using this guide. To gain the most happiness at Easter, you'll need to find the chocolate Easter eggs and chocolate Easter bunnies. If you're having trouble finding them, use this guide as a checklist to make sure you've checked every possible place. Read Full Tip »
6. 5 Steps to Breed the Best and Fastest Horses in Big Farm
If you're trying to get the best horse in the fastest possible time, and if you're frustrated by the slow progress, then this is a guide you need to review. Read Full Tip »
7. Everything You Need to Know about Big Farm's Main Farm
An in-depth explanation of all Big Farm main farm buildings and how they're used. Read Full Tip »
8. What Are the Co-Op Shovels in Big Farm? How Are They Calculated?
As well as the shovels calculating the project contribution of members to the co-op, find out what happens when you get more shovels, what it means to hold the ultimate rank of shovels with the golden shovel and rake icon, and how to hold onto these ranks. Read Full Tip »
9. The Reason Why Below Level 25 Big Farm Members Cannot Donate Gold to the Co-Op
Loads of Big Farm players complain about not being able to donate gold to the co-op when they are under level 25. Why is this a restriction in Big Farm? Read Full Tip »
10. 18 Tips to Complete the Island Farm WITHOUT Using Gold
For advanced Big Farm players, now it's time to pull out your big guns. This event is recommended for players over level 80, because it's estimated to cost between 70 to 100 million dollars. Be prepared to work a lot and be online a lot to complete this level, and get yourself equipped with these tips… Read Full Tip »
Watch the Goodgame Big Farm Gameplay Playlist
Follow a day-by-day gameplay guide to Big Farm, put together by Mini Games…